OneDek® — a high performance, transformative alternative to traditional low-slope roofing systems.
Higher Performance
Single Source
Faster Installation
Sustainable Build
The Architect's Only Choice
Designed for architects who value a simplified, sustainable design and a streamlined supply chain for construction materials, OneDek® eliminates traditional components such as steel deck, vapor barrier, multiple layers of board insulation, and cover boards. With OneDek®, just two components complete the roof: an insulated roof deck panel and a PVC or TPO membrane to reduce complexity and increase efficiency.
The Contractor's Only Choice
With speed, simplicity, and innovation, OneDek® is transforming the way roofs are installed. OneDek® reduces project complexity by reducing assembly steps required to install the roof, leading to an increase in installation efficiency when installing OneDek®. Utilizing OneDek® also reduces risk of failure, cost overruns, deliveries to site and waste generated on site. Increase your efficiency with OneDek® and install your project faster. Every OneDek® system is guaranteed by our 20-year NDL weathertight roof warranty.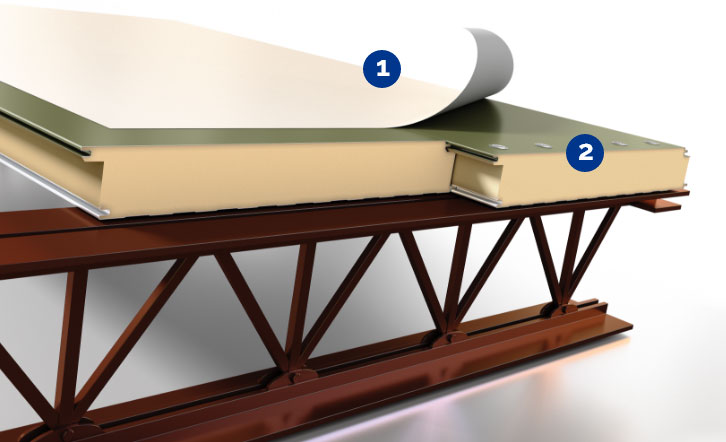 1 OneDek® Field-Applied
Membrane TPO or PVC

2 OneDek® RD1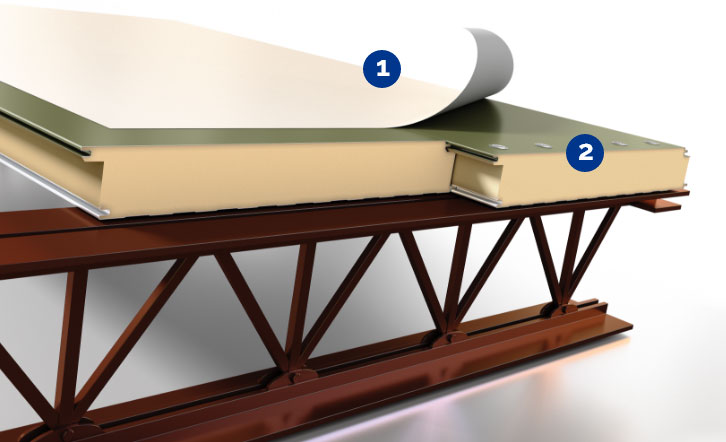 1 OneDek® Field-Applied
Membrane TPO or PVC

2 OneDek® RD1